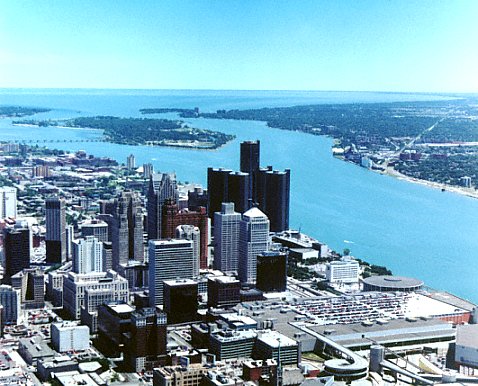 Detroit House Prices Are Rising - Is Detroit To Be The Fastest Recovering Economy Ever Seen In Years?
It is no secret to the rest of the United States and indeed the world that Detroit has suffered through the economic recession. It has been hit hard, mostly due to the decline of the motor industry that services so much of the region. Only very recently has the country seen an economic rebound in the largest city in Michigan.
It may seem like this may be a far fetched idea or a fairytale. Rest assured that Detroit is on a rebound, and faster than the rest of the country. You may ask how this is indeed possible. The auto industry was virtually laid to rest, and there have been layoffs like never seen before. It used to be powerhouse of a city just a few years ago, but recent economic woes have caused huge decline in many sectors, especially house prices, these have seen unprecedented decline to record lows.
Detroit was a city on the brink of collapse until the US taxpayer and the Obama Administration stepped in to help. The auto industry was putting out vehicles that ate gas like a hungry giant eating a meal. But, ever since the fall of the twin towers in New York and the eventual war in Iraq, the Detroit auto giants started to sink due to the dropping economy.
At the same time Japan was churning out cars with good reliability and great fuel economy. Most cars were being bought from them, and the American industry was left scratching its head. Something had to be done. But, in the meantime, there were fears of bankruptcy and the loss of the auto industry altogether.
The giant automakers now encountered very hard competition from the Japanese. They built cars at a great price, that had great fuel economy, and didn't have very many mechanical problems. They were built to last. The Detroit automakers found that they were going to have a hard time surviving. Now, people started buying foreign cars. The auto giants started losing big money.
Public schools were on the decline and so were graduation and student performance rates. Detroit seemed as if there was no end to the economic and social downward spiral. Home prices fell as the economy fell, and that has been a huge problem - much less property taxes.
Now, with the help of the US taxpayer and the new Obama Administration, all big three automakers are back making money, and they are making it back quickly with Ford and GM releasing reports of bumper profits for the past 2 years. Newer cars and trucks with better quality and much better fuel economy is drawing back customers and new jobs are being created. A brand new Ford plant in Detroit to build the first production electric car is already under way - 'Motor city' has pledged it's allegence to Detroit.
Now, after restructuring how the big automakers do business, and the kind of cars as well, Detroit is making money again. They have brought in movie studios and are changing how they do business. For the first time in decades, Detroit's economy is growing, and very quickly.
We have been sourcing properties in Detroit for 2 years, and clients are achieving excellent returns.
Want to find out about the latest investment opportunities in Detroit? Call one of our experienced Portfolio Development Managers on 0115 9853969 who will tell you all about the exclusive deals we can offer, or fill in your details below and we will send out an investment pack.
Key Points:
Brick built 3-4 bed houses for just $40-45,000
Rents of $800-850 per month giving huge yields
An exclusive non status finance package available at just 3.95% for 10 years
Fully refurbished
Properties bought at bargain prices as repossessions and refurbished
For a full investment pack – register your interest here or call one of our experienced Portfolio Development Managers who will be happy to assist on 0115 9853963 today!
© 2013 Propertysecrets.net is part of Marco Gp Ltd. Company Reg No: 08452330